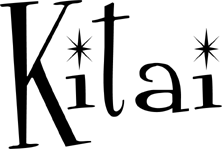 Home and Garden Television Website - August 2007

OMD my mom is freaking out right now. She just found out that 2 of my costumes are on the Home and Garden Television website. She had submitted the pictures for some kind of pampered pooch tv show... I didn't make it onto the show but I did make it onto their website!

Halloween 2007 is just 2 months away! Mom's been racking her frazzled brain trying to think of what I'll be dressed up as this year. She has a couple of ideas... One is pretty fun and could rival my sushi costume for a good laugh.

In any case she wants to assure you, the viewer, that I actually enjoy wearing my costumes and am under no duress at all when she puts one on me and we go trick-or-treating or when I have to model for pictures. You see I love wearing my Halloween costumes because it means I'm going somewhere fun... So don't worry about me not liking dressing up. Mom says I couldn't be a better sport. She swears I have an extra bounce in my step when I walk out the front door all snazzed up in my snappy costumes!

• • • • • • • • • • • • • • • • • • • • • • • • • • • • • • • • • • • •


PRESS - PUBLICITY - CONTESTS - AND MORE!

Click on the images below to view the full articles and more pictures.